Amanohashidate World Cosplayer Association 27th,28th August 2011in Miyazu.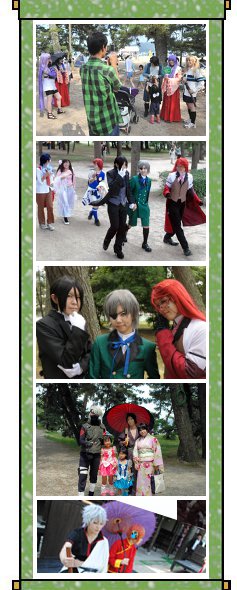 Last year, We had over 300 Cosplayers come to Amanohashidate, Miyazu City in Kyoto. Now, we'd like to invite foreign Cosplayers!!!! Let's Cosplay in one of the three most scenic spots of Japan. This is the first big event in Miyazu City, Kyoto. You can take photos anywhere you want and you can walk through town, cafes, restaurants or even you can go on a mountain top! So you can just go on a sightseeing in your favorite costume. Miyazu City is a very tradional coastal town with old temples, shinto shrines, Japanese gardens, tea houses, hot springs and a lot more!!! we'll also throw a party at night! Now they are all in your hands! Let's fill it full of Cosplayers from all around the world in Miyazu! Come and Join us! we will be waiting for you!!!!! See more details.
We have good deal tour for you :-).
See more Detail
Amanohashidate WAC cooperate with
Miyazu City
Miyazu Amanohashidate tourist association Office.